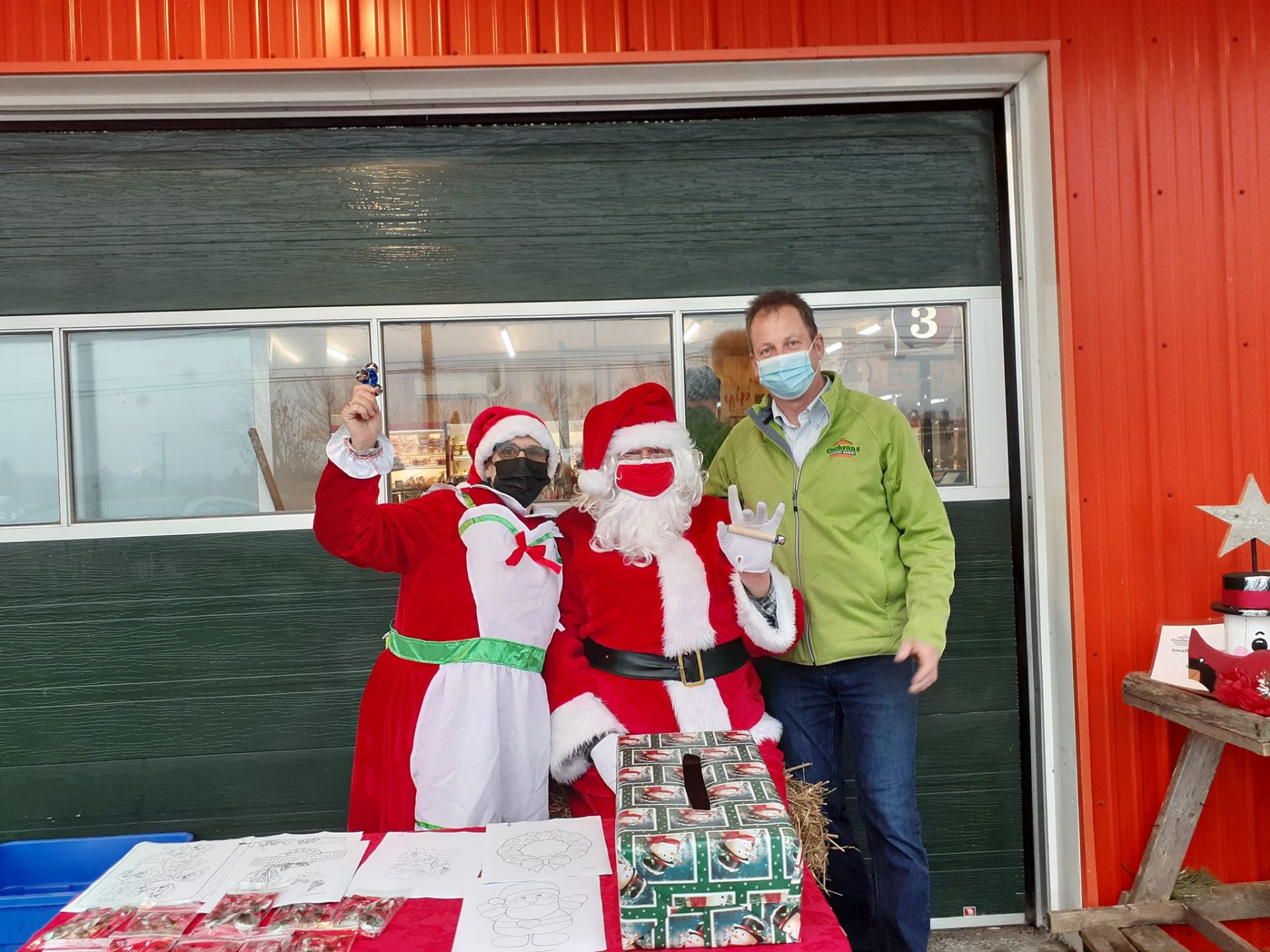 Santa at Cochran's
Thank you to everyone that came out on Saturday to visit Santa and donate food for the Food Bank.
ORIGINALLY POSTED NOVEMBER 4TH 2021
EXCITING NEWS!!!
For the 2nd year in a row SANTA will be here on December 11th from 3-6pm.
Bring your letters to Santa along with a non perishable food item which will be donated to the Saint John Community Food Basket.
We will have coloring pages for your child to take home and bring back at a later date for some fabulous prizes
There will be Hot Apple Cider and shortbread cookies.
We will have music AND Mrs. Clause will be here as well.
Even though it's outside, Covid protocols will apply: mask, social distancing.
We hope to see everyone and spread some Christmas Cheer as we all need some happiness after this past long year.